Chinese Medicine is a complete system of medicine that developed over thousands of years. It includes acupuncture, Chinese herbs, food therapy, tui na massage and qi exercises such as tai chi and qi gong.
Acute and chronic pain

Stress/anxiety/depression

Women's health, fertility and pregnancy care

Allergies and Indigestion

Acupuncture for labor induction (see below)
Modalities include (varies per practitioner):
Tui Na massage

Heat therapy

Cupping

Gua Sha

Dr. Tan style

Trigger point release with acupuncture

Holisitic Nutrition

Chinese herbology
What to expect at your treatment:
We will do a complete health history and review of complaints

We will examine your tongue body and feel your pulses

We will perform acupuncture

We may perform massage, heat therapy, moxibustion, or electric stimulation, as the case requires

We will give you herbs and lifestyle recommendations, as the case requires

We will give you a treatment plan. Every case varies, but a typical treatment plan usually includes a series of 10 visits.
Our practitioners of Chinese Medicine all have part-time hours, but all share the same file for you. So any one of us can treat you Monday- Saturday.
Listed are time-of-service prices. These prices are discounted from prices billed to insurance or other parties, and cannot be combined with other discounts.
New Client: $175
Follow up: $95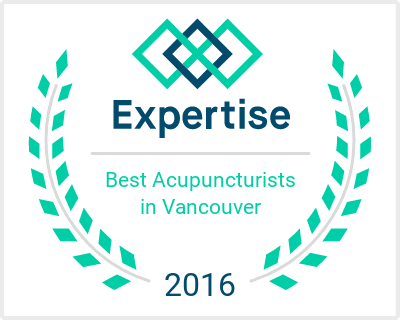 Blue Sky Wellness Studio is unique in that we offer all types of natural medical care, and work together as a team. If you are wondering which type of treatment is best for you, please call us. For many cases, we will recommend two or more types of treatment to resolve your condition from all necessary angles.
Labor Induction with Acupuncture
Acupuncture for labor induction is safe for both the mother and baby as long as there are no serious complications with the pregnancy. We recommend visiting once per week starting week 36 to prepare your body. Several studies show a success rate of over 70%.
We have done an extensive amount of labor induction acupuncture at Blue Sky. We find that it gives moms a chance to relax and to ask questions about their symptoms. We've also generally found that when women get a series of appointments leading up to their labor, they report back an easier or faster labor experience.
We do offer a new client labor induction package of $245 for your first three visits. (Save $40.)
Patient policies:
Please arrive early to display your insurance card, do any paperwork, and settle into the space.
Please note that we have limited buffer time between appointments, so if you are running late, it may effect the overall length of your massage.
We do charge the full fee for the visit for appointments cancelled within 24 hours of the appointment time. If you'd like to avoid that fee, you are welcome to send someone in your place.
We charge this fee because last minute cancellations affect our providers' ability to earn an income. We do make exceptions in emergencies, but otherwise please plan on respecting this policy.
Video- Acupuncture Demonstration at Our Clinic